24 Aug

Create a Greener Augusta Break Room with Reusable Water Bottles
Reusable water bottles are must-have items for eco-conscious employees. Why? They boost hydration while also reducing single-use plastic. As a result, less waste ends up in landfills. Refillable bottles also take less oil to produce. Thus, they can reduce your carbon footprint.
Want to promote sustainability in your break room? Try an Augusta water filtration system that encourages employees to use water bottles at work. You can even buy bottles for your staff. But with so many options available, which water bottle is best?
Luckily, Georgia Vending Services has you covered! Keep reading to learn about three common types of reusable bottles.
1. Metal Is Best for Hot Beverages
Nothing's better than piping hot coffee on a chilly morning. Want to keep your beverages warm all day long? If so, get a metal water bottle or cup. Metal is a fantastic heat conductor. Therefore, your coffee and tea stay toasty. On the other hand, metal bottles keep cold drinks cooler for longer. They're the best of both worlds!
Additionally, metal water bottles are super sturdy. Never worry about dents or dings. These bottles can take a beating. They're also surprisingly lightweight. Thus, metal bottles are perfect for sips on the go.
2. Glass Water Bottles Make Drinks Taste Purer
There's just something about drinking from a glass bottle that makes your favorite beverages taste better. It might be because glass reduces chemical exposure. Thus, everything is fresher. Glass bottles are easy to clean. Plus, their crystal clearness makes it simple to monitor your water intake.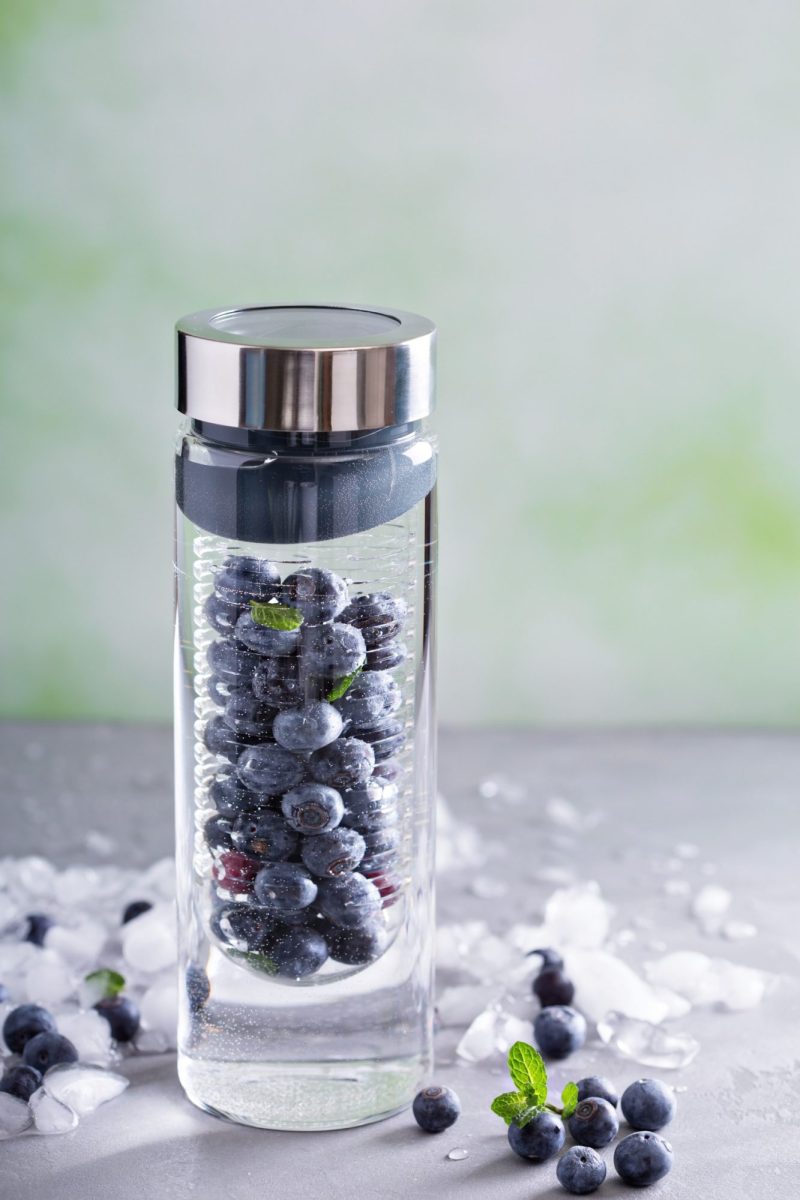 Craving a healthy drink? Grab a glass bottle and head to the break room. There, you can make fruit-infused water. Simply slice up your favorite fruits. For instance, use strawberries, blueberries, or kiwis. Then, add them to your water bottle. Georgia Vending Services offers most of these fruits for Augusta micro-markets. Or, try herbal iced tea made from bags of tea offered as part of your Augusta office coffee service.
3. Plastic Water Bottles Are Versatile
Plastic water bottles come in many forms. Get colorful, clear, collapsible, or rigid. They also come in different shapes and sizes. The options are endless! Plastic bottles are very affordable. Keep the earth green while keeping more green in your wallet.
Furthermore, plastic bottles are lightweight and don't break. That's why they're used in Augusta vending machines and bulk deliveries, both great options to bring water to your break room.
Want to get a plastic water bottle? Look for BPA-free options. This better supports your physical well-being. Or, buy a double-walled bottle. This keeps cold drinks from "sweating." Therefore, your desk stays clean and dry.
Georgia Vending Services Makes Augusta Break Rooms Sustainable
In conclusion, reusable water bottles protect the planet. They also support workplace wellness. Keeping bottles on their desks reminds employees to stay hydrated. Or, they can sip drinks on the go. Lastly, employees can use them to enjoy hot and cold beverages.
Georgia Vending Services's water filtration services encourage employees to use reusable bottles. It removes chemical tastes and odors. Thus, both hot and cold water is fresher.
Want to learn more? If so, call Georgia Vending Services today at 770-442-1186. Our team is always happy to answer your questions. We hope to hear from you soon!